District Announcements
Phone System is Fully Operational!
We're happy to announce all of our phone systems are fully operational again. The final problems we've been dealing with were our automated attendants. Those were restored late last Friday and full testing was completed over the weekend.

We will be turning off the temporary attendance lines that were put in place over the last few weeks, so please use the main attendance line to report all student absences - 763-477-7525.
 
RHS ANNOUNCEMENTS
Graduation Commencement 2017*
RHS Families - please mark your calendars!
Graduation Commencement for the RHS Class of 2017 will be held on

Saturday, June 3, 2017
7:00 p.m.
Rockford Community Center Fieldhouse
*This date has been modified from the original date of June 8, 2017.
---
Student Information
School Day Hours:
8:00 AM to 2:50 PM
Daily Student Announcements:
CLICK HERE
for
RHS
Student Announcements, Events, and Daily Activities.
To view a listing of all activities along with advisors/coaches and contact information, CLICK HERE.

Links to student activities such as FFA, Student Council, Mock Trial, Fall/Winter/Spring Sports, etc. can be found by clicking the Activities tab at the top of the page and then Activities Department drop-down menu on the left side of the Activities page.
Schedules * Calendars * Bulletins * Newsletters
RHS Band Concerts

Mark your calendar for the following spring concerts:

May 17, 2017:  Spring Band Concert, 8:00pm, Auditorium
May 24, 2017:  Spring Jazz Concert, 8:00pm, Auditorium
RHS Band Fundraiser - June 1, 2017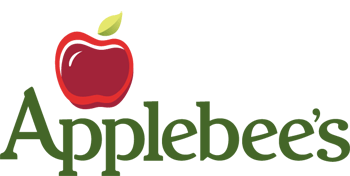 Support the Rockford High School Band Program by dining at Applebee's in Delano on Thursday, June 1, 2017. Mention to your server that you are there to support Rockford Band and 15% of your total check will be donated to the program!  
Click here for more information.
All Night Grad Party Information - June 3, 2017
Attention Class of 2017!  
Click here
for details regarding your All Night Grad Party. (Please check the link periodically as information will be updated as graduation draws near.) If you have any questions, please contact the ANGP committee at RockfordANG2017@gmail.com. Thanks!
RHS Students of the Month
April 2017 Students of the Month:
Pictured left to right:  Caden L., grade 9; Parker M., grade 9; Lauren K., grade 9; Grace K., grade 10; Kiah M., grade 11; Brianna W., grade 12; Jacob W., grade 12.
Not pictured: Andrew L., grade 10; Austin S., grade 12.

Students of the Month throughout 2016-17:
September
October
November
December
January
February
March
RHS Student Parking Permits
If your student will be driving to Rockford High School and not using bus transportation for the 2016-17 school year, please

CLICK HERE

to fill out the Required Student Driving/Parking online form.  
 
Please note: There is NO Parking Fee, however, all student vehicles MUST be registered with the High School Office and have a permit to park in designated student parking. Once registered, your student may stop in the RHS front office to pick up the parking permit. 
 
If you have transportation questions, please contact our transportation department at: 763-477-6100. If you have student driving/parking questions, please contact the Rockford High School Office at 763-477-5846.
 
** If your student has a parking permit from a previous school year but is driving a different vehicle than what was originally registered on the form, the RHS office must be notified of any and all changes to vehicles parked in the student lot. **
Foreign Exchange Student Program
RHS has been thankful for all of the families that have hosted foreign exchange students this year. It has allowed both the exchange students and also RHS student's new experiences. Host families are need for next year. Please
click here for more information
on students interested in attending RHS. If you are interested in hosting for the 2016-2017 school year contact Stephanie Strehlow at 763-286-9843 or
stephanieerdt@me.com
.